Keto & Fasting
Keto & Fasting
Coaches • Macros • Meal Plans
Keto and fasting go hand-in-hand. Discover just how good you'll feel, when you maximize the benefits of both.
Learn the Basics
Senza is a mobile-only app that guides you through the transition to ketosis, one day at a time.
Plan & Track
Track when and what you eat, with keto-friendly meal plans and digital coaching to hit your goal.
See Your Progress
Put all the pieces together and document the results of your commitment to health.
Keto Coaching Services
Sign up for personalized meal plans and 1:1 health coaching or join a small group class.
Learn More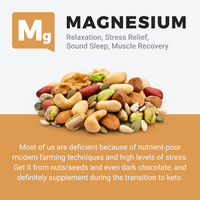 The Planet Keto Blog
See our keto food shopping list, weekly meal plans, survey results, FAQs and tips for living the keto life.
visit blog
Ready to go keto?
Download Senza and start your journey today.